THE VIENNA MOZART ORCHESTRA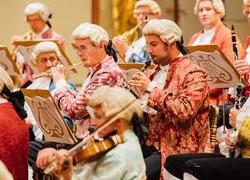 Vienna Mozart Orchestra was founded in 1986 by musicians from the best and most famous Viennese orchestras and from various chamber music ensembles.
The artists all shared the aim to preserve the musical tradition and the cultural heritage of Vienna by dedicating themselves to the cultivation and representation of symphonic chamber music of the Viennese Classical Period.
As the name Vienna Mozart Orchestra implies, the 30 musicians devote themselves exclusively to the works of Wolfgang Amadeus Mozart, the most accomplished representative of that period who, though born in Salzburg, found his home in Vienna. The orchestra's repertoire ranges from all of Mozart's symphonies to a great variety of his instrumental concertos (for violin, piano and wind) to arias and duets from his most famous operas.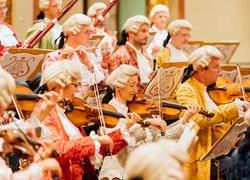 The special attraction of the orchestra is the Viennese MOZART Concerts performed in historical costumes. The choice of the setting, the program, the authentic costumes and wigs, the enthusiasm of all these young musicians and not least the typical Viennese atmosphere, all contribute to create an ambience which makes the audience feel as though they have stepped back to the end of the 18th century.
At that time it was very common just to play single movements of symphonies or parts of different concertos alternating them with operatic arias or duets. For those "Musical Academies", as concerts were called at that time, orchestras tried to provide maximum enjoyment for the audiences by setting up their programs of only the most popular pieces of various composers.
Today the Viennese MOZART Concerts represent one of the highlights of the Viennese musical events and are an important part of the cultural and artistic life of the Austrian capital. The concerts take place in the Golden Hall of the Musikverein, the Brahms Hall and in the Vienna State Opera, Vienna's biggest and most famous concert halls.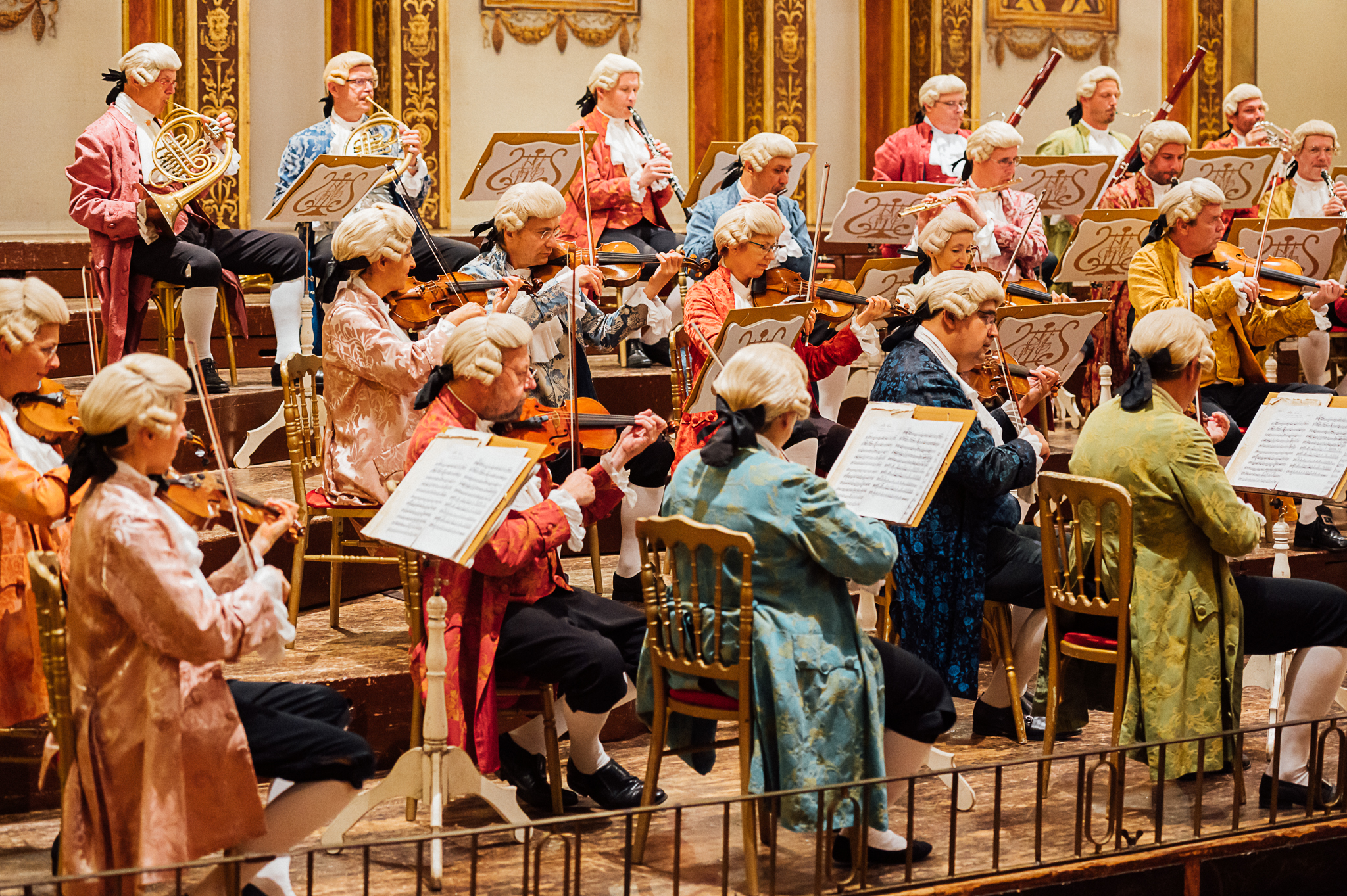 During the winter the Orchestra tours worldwide. Several times the company has been to Japan, where, in January 1991, it inaugurated the "Mozart Year". With great success it performed concerts in Germany, Italy, Korea, Taiwan and in many other countries. More recently, in 2002 the Vienna Mozart Orchestra represented Austria at the 30th Festival Internacional Cervantino in Mexico. The Vienna Mozart Orchestra has also recorded numerous CDs ("The Best of Mozart" Vol. 1 and 2, "Sinfonia concertante & Clarinet Concerto", "A Mozart Concert in Vienna", "A Mozart Evening in Vienna" …) as well as a video entitled "Mozart in Salzburg".
Lovers of classical music will have the opportunity to attend a performance of the Vienna Mozart Orchestra and to immerse themselves for an evening in those former times which shaped Vienna, the capital and residence of the Habsburg Empire, as no other cultural period had ever done before: the Baroque!